Background
The role of research and innovation activities and policy is becoming increasingly central and urgent in facing Africa and Europe's shared challenges: the need to promote sustainable growth and jobs, green transition, digital transformation, mobility, security and good governance, and today, crucially, a pandemic.

The Horizon 2020 programme made funding available between 2014 and 2020. Its emphasis was on excellent science, industrial leadership and tackling societal challenges. Horizon Europe is the EU's research and innovation framework programme running from 2021-2027, and succeeding H2020. It has budget of €95.5 billion for the period of 7 years, making it the most ambitious research and innovation programme in the world.

The work programme of Horizon Europe for 2021-2022 has been adopted on 16 June, and includes targeted actions with key non-EU partners, including the first ever ambitious and comprehensive 'Africa Initiative".

As a strategic partner, the EU seeks to enhance cooperation with Africa to promote actions targeted to finding locally adapted solutions to challenges that are global in nature, but which often hit Africa hardest. The Horizon Europe work programme 2021-2022 includes around 40 topics with a budget of around €350 million under Calls for Proposals that are particularly relevant for cooperation with Africa. This reflects the joint priorities as agreed at the EU-AU Research & Innovation Ministerial meeting in July 2020: Public Health, Green Transition, Innovation & Technology and Capacities for Science.
Agenda
Horizon Europe - Focus on Nigeria
18 November, 2021, 11:00 – 13:30 (GMT+1)

Moderator – Dr Piero Venturi
Research and Innovation Counsellor, EU Delegation to the African Union

11:00 – 11:15
Opening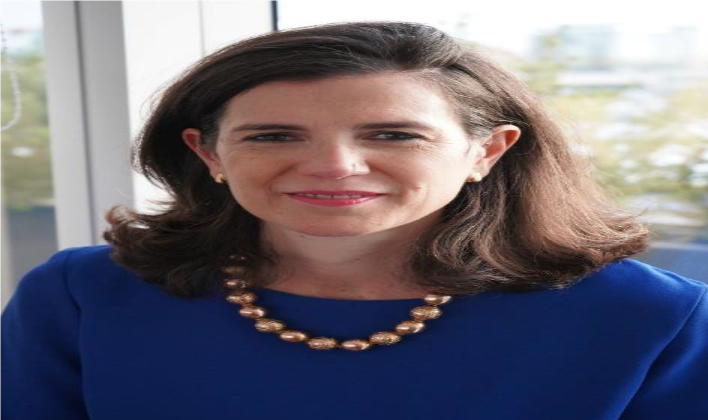 Ms Cristina Russo
Director, Directorate-General for Research and Innovation, European Commission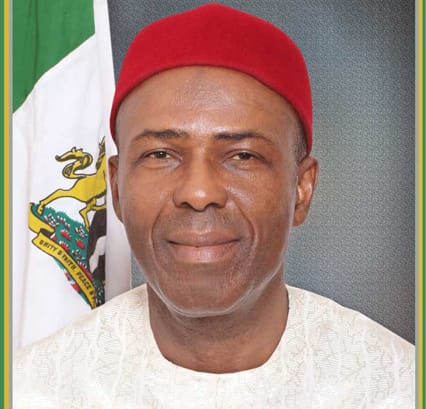 H.E. Dr Ogbonnaya Onu
Federal Minister for Science, Technology and Innovation, Nigeria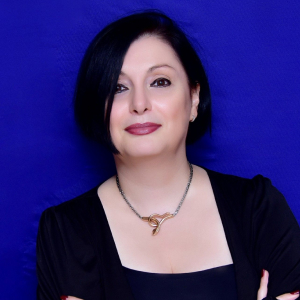 Ms Samuela Isopi
Head of Delegation, EU Delegation to Nigeria and ECOWAS

11:15 – 11:35
Nigerian initiatives
The NOTAP perspective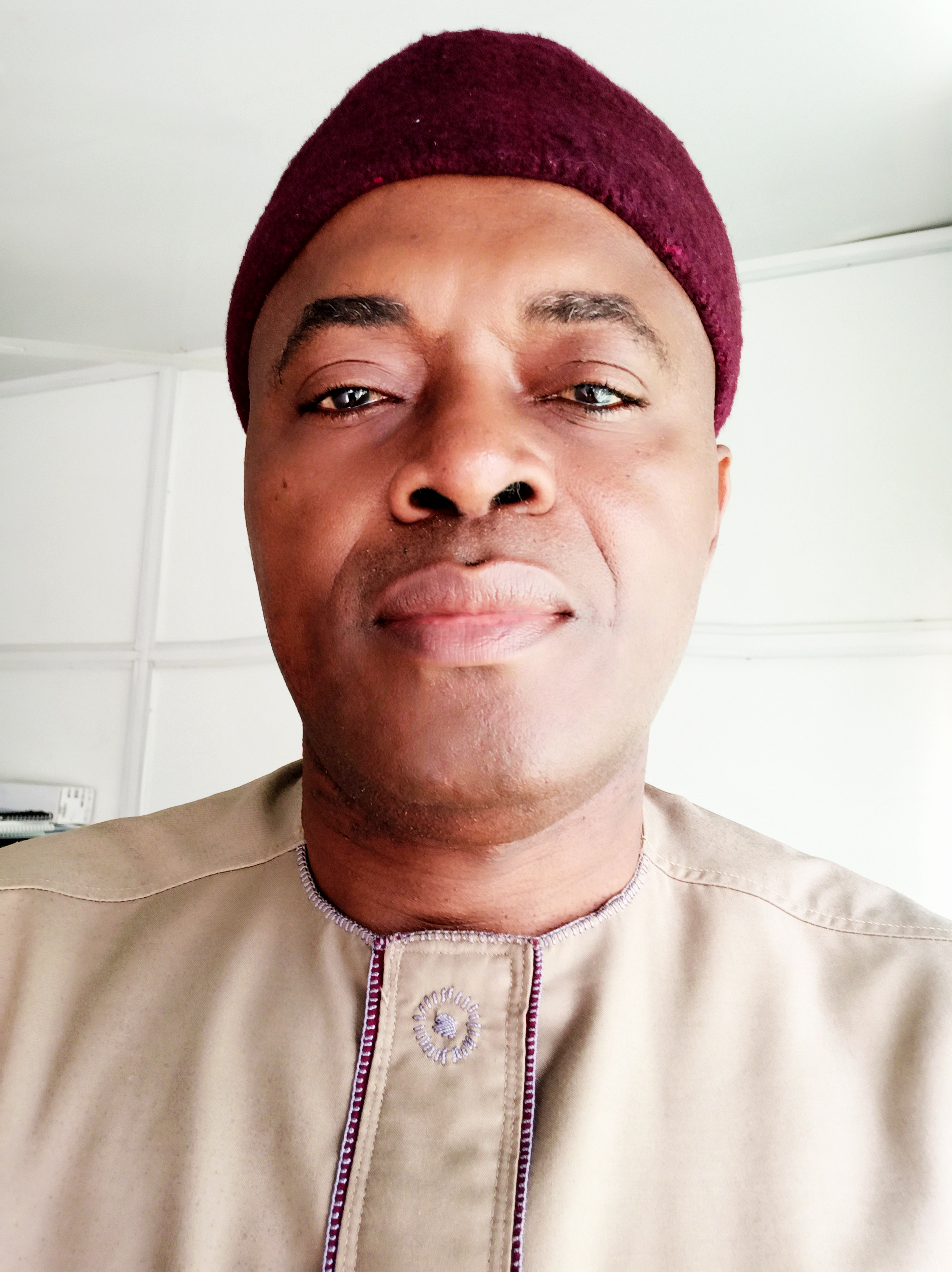 Mr Emeka C. Orji
Deputy Director of the National Office for Technology Acquisition and Promotion, NOTAP

11:35 – 12:00
New EU-NG cooperation prospects
Horizon Europe and Africa Initiative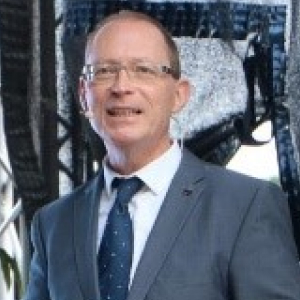 Mr Jens Hoegel
Policy Officer, Desk – Africa, Directorate-General for Research and Innovation, European Commission

12:00 – 12:20
Researchers Mobility
Marie Skłodowska-Curie Actions (MSCA)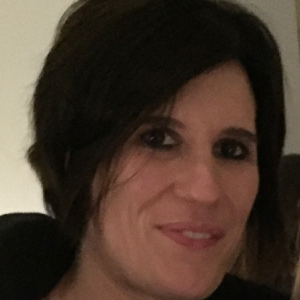 Ms Julie Lepretre
Policy Officer, MSCA Stakehoder Engagement and Outreach, Directorate-General for Education, Youth, Sport and Culture, European Commission
EURAXESS Africa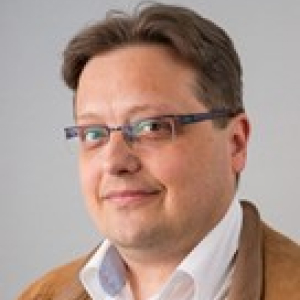 Mr Dalibor Drljaca
Euraxess Africa

12:20 – 12:50
African Scientists Talk
Horizon 2020 – Learning from experience
This section will present the points of view and experience of the Nigerian beneficiaries/scientists who have already participated in the European R&I programmes such as Horizon 2020, the predacessor of Horizon Europe and the new Africa Initiative.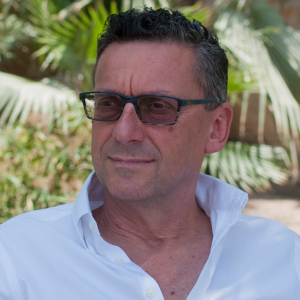 Mr Adriano Mauro
DIGILOGIC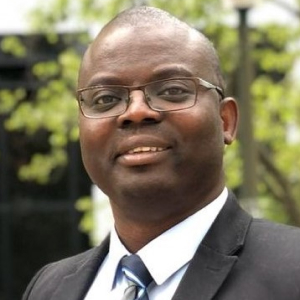 Oluwafemi J. Caleb
PhD, ARC

12:50 – 13:20

13:20 – 13:30
Conclusions
Closing Remarks
Dr Piero Venturi
Research and Innovation Counsellor, EU Delegation to the African Union
Speakers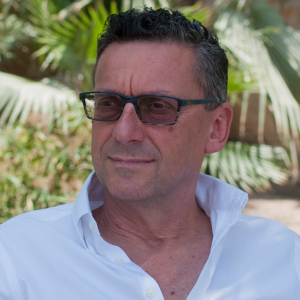 Mr Adriano Mauro
DIGILOGIC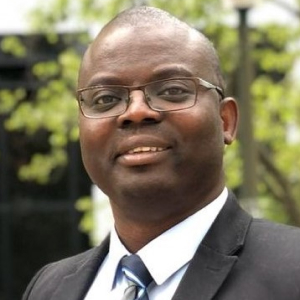 Dr Oluwafemi J. Caleb
ARC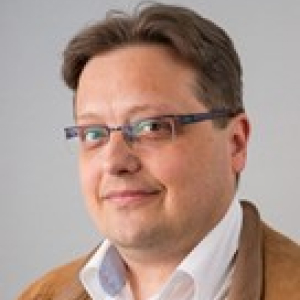 Dr Dalibor P. Drljaca
Euraxess Africa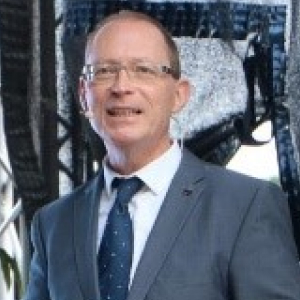 Mr Jens Hoegel
European Commission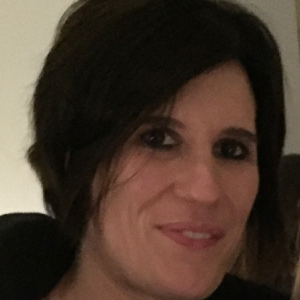 Ms Julie Leprêtre
European Commission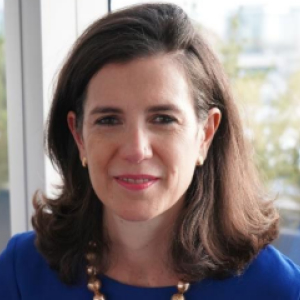 Ms Maria Cristina Russo
European Commission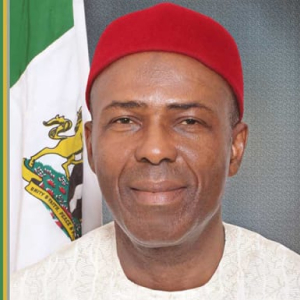 H.E. Dr Ogbonnaya Onu
Federal Minister for Science, Technology and Innovation, Nigeria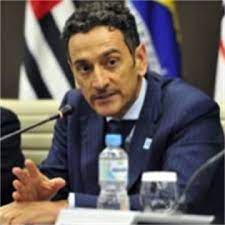 Dr. Piero Venturi
EU Delegation to the African Union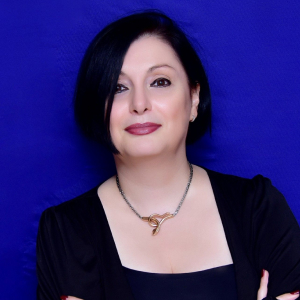 H.E. Ms Samuela Isopi
EU Delegation to Nigeria and ECOWAS
Adriano has more than 25 years of experience in industrial research and development teams in Europe and Nigeria.

He worked on the development of prototypes, pilot and plant tests for leading industry players in several verticals: Solari, recognized leader in designing and manufacturing Display Information Systems, Queue Management and Data Collection Systems, Alifax, Italian company specialized in the development of clinical diagnostic instrumentation for laboratory automation, and Calligaris.

As managing director of Prototipi, an SME based in Lagos, Nigeria, he leads DIGILOGIC H2020 project dissemination and communication activities, and he is in charge of the strategic development aiming at becoming the leading organisation focused on the technology transfer and digitization of SMEs in West Africa.
Dr Dalibor P. Drljaca is expert associate at the University Clinical Centre of Republic of Srpska (http://www.kc-bl.com). His academic background is in information systems and teaches at the Paneuropean university APEIRON in Banja Luka (http://www.apeiron-uni.eu). In past more than 10 years he was MSCA NCP (in FP7 and in Horizon 2020) programme for Bosnia and Herzegovina, as well as the Programme Committee member for MSCA. As NCP he actively promoted MSCA programme and participated in different events and studies in that capacity all over the World – in South East Asia and in Africa as the expert and trainer. Recently, he was contracted to perform preparatory work for establishment of EURAXESS Africa(https://euraxess.ec.europa.eu/worldwide/africa).
Jens Hoegel is an experienced EU official, with a professional background in engineering, and extensive experience in the fields of international relations and development cooperation, public financial management, financial instruments, business development, and Research and Innovation policies. During his career, he held positions in Ireland, Nigeria and Brussels, where he rejoined DG R&I in September 2018. Today, he is responsible for the Research and Innovation relations between the European and African Union Commissions and its Members States, managing in particular the AU – EU High-Level Policy Dialogue on Science, Technology and Innovation. He currently co-chairs an EC/AUC working group preparing the EU/AU Innovation Agenda, expected to be endorsed at the EU/AU Summit in February 2022.
Julie Leprêtre is Policy Officer in the Marie Skłodowska-Curie Actions (MSCA) Unit at the European Commission, which deals with the mobility and training of researchers and the development of excellent doctoral programmes. Julie is notably the contact point for African partners for the MSCA, with a view to encourage further participation from African researchers and organisations in the programme. She is also responsible for communication and outreach for the MSCA. Before that, she was the representative of the Ecole Nationale d'Administration (ENA, France) in Brussels, in charge of the relations with the European institutions.
Maria Cristina Russo is Director at the European Commission for Global Approach & International Cooperation in DG Research and Innovation with responsibility for developing and implementing the EU international strategy for international cooperation in research and innovation and the international dimension of the EU Research and Innovation programme. Before being appointed as a Director in 2013, Maria Cristina was first member of the Cabinet of the Commissioner in charge of research policy when the European Research Area was launched and then Head of Unit in the Secretariat-General of the European Commission. In this capacity, she was in charge of inter-institutional relations and policy making, and consumers' policies and financial services. Maria Cristina holds a degree in Political Sciences from the Luiss University in Rome and a Research Master Degree in European Studies from the College of Europe in Bruges.
Dr. Ogbonnaya Onu obtained a First-Class Honours Degree in Chemical Engineering at the University of Lagos, Akoka, Lagos. He travelled abroad to study chemical engineering in the University of California, (UC) Berkeley, California, United States of America (USA). He subsequently obtained a Doctor of Philosophy Degree in Chemical Engineering in 1980, from the famous University of California (UC), Berkeley, California, USA. On his return to Nigeria, he taught at the University of Port Harcourt.

He first served as Minister of Science and Technology of the Federal Republic of Nigeria (Nov. 11, 2015-May 28, 2019). He served as Chairman of ECOWAS Council of Ministers of Science and Technology. He was the Vice President of the Eighth Assembly of the International Renewable Energy Agency (ARENA), Abu Dhabi, United Arab Emirates (UAE). A man of a great creative mind, he holds six patents. He has also written twelve books on different subject areas including: philosophy, science and technology, politics, developmental studies, biography and poetry.

Dr. Onu is a Fellow of the Nigerian Society of Chemical Engineers; Fellow of the Nigerian Society of Engineers; Fellow of the Nigerian Academy of Engineering; Fellow of the Institute of Chartered Chemists of Nigeria; Fellow of the Nigerian Academy of Science; and Fellow of the Materials Science and Technology Society of Nigeria.

He is currently the Minister of Science and Technology, having been re-appointed on August 21, 2019. He is honoured with several awards and recognitions. He is an honourary citizen of many cities in different countries of the world.
Dr. Piero Venturi is the European Union Science Councellor to the African Union based in Addis Ababa. He is responsible for the policy framework for R&I cooperation with African stakeholders and Member States.

For nearly 20 years, he has worked for the European Commission in food, agriculture, bioeconomy and international cooperation with a focus on Latin America and Africa. He was Science Counsellor of the European Union for Brazil and Latin America in the EU Delegation to Brazil.

Before joining the European Commission he was a lecturer at the University of Bologna in Italy. He holds a PhD in Agricultural Engineering from the University of Bologna and researched at Polytechnic University of Madrid (Spain) and Wageningen Agricultural University (the Netherlands). He published more than 80 articles on scientific journals.
Ambassador Samuela ISOPI, Head of EU Delegation to Nigeria and to the ECOWAS
Ms Samuela ISOPI arrived in Abuja to assume duties as Ambassador of the European Union to Nigeria and to the Economic Community of West African States (ECOWAS) on August 31, 2021. She presented her letters of Credence to President Muhammadu Buhari on October 25, 2021. Until her current posting, the Italian diplomat occupied the same position of EU Ambassador at the EU Delegation in Bangui, Central African Republic. She had previously served as Ambassador of Italy to Cameroon, with concurrent accreditation to Central African Republic, Chad and Equatorial Guinea. Previous postings include the Russian Federation, Afghanistan, Vietnam and Bosnia and Herzegovina, as Deputy Head of Mission and First Counsellor.

A career diplomat, Ms Isopi brings to her current posting a swathe of experience gained from 24 years of working with the foreign service of her home country and that of the European Union. In her career, she has worked in some of the most demanding political terrains in far-flung regions of the World, including Southeast and Southern Asia, West and Central Africa as well as Eastern Europe.

In her capacity as Ambassador of the European Union in Nigeria and to the ECOWAS, Ms Isopi represents the European Union in its diplomatic engagements and multi-faceted bilateral cooperation with both Nigeria and the regional organisation. She regularly engages with government officials, the diplomatic community, multilateral organisations and development partners, the civil society, the youth, the business community and the private sector, as well as with the media, to explain the policies, programmes and values of the European Union.

The new EU Ambassador, who also engaged in Mediation Diplomacy and Support during her career, provides the lead in the regular political dialogue with Nigerian authorities; oversees development cooperation and negotiates trade deals. She works in close coordination with the 19 Member States of the European Union with diplomatic representation in the country. These include Belgium, Bulgaria, Czech Republic, Denmark, Germany, Ireland, Greece, Spain, France, Italy, Hungary, the Netherlands, Austria, Poland, Portugal, Romania, Slovakia, Finland and Sweden.

Ambassador Isopi sees Nigeria, a key player in Africa, in the Region and on the international stage, as a strategic and indispensable partner for the EU. She considers her posting as an opportunity to deepen bilateral ties and strengthen a strategic partnership, based on shared values and common views and objectives on key bilateral and global challenges. She sees Nigeria and the European Union as natural political and economic partners, who should continue to work together for the mutual benefits of Africa and Europe.

Ms Isopi sees her posting to the country also as an opportunity to create a conducive socio-political and economic environment, and the long-term strategies that will drive sustainable development, attract investors into key sectors of the economy and create jobs.

Ambassador Isopi, 49, trained in Political Science, specialising in International Relations, Modern and Contemporary History, Public Law, International and European Law. Besides her native Italian, she is fluent in English and French.